Online Gift Certificates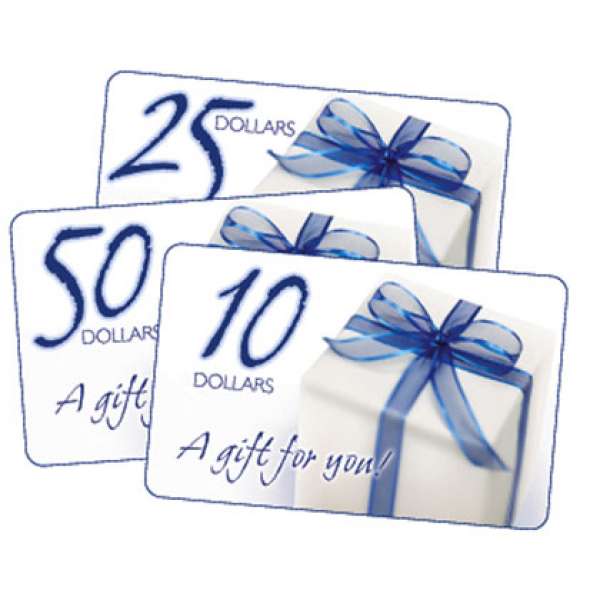 Gift Certificate
Give a great gift this year.  A CuriousCountryCreations.com gift certificate. 
Good on any of our products in our store this gift certificate is sure to please.  We can mail or email a notice of your purchase with a personalized note to your friend or family.  Then all they have to do is come to CuriousCountryCreations.com and put in their gift certificate code.  That is it we will ship them any of our beautiful home decor items. 
This always a great option for the people that you don't know what to get them for the holidays and you don't have to risk getting them something they don't want or need. 
You can give someone an online gift certificate to a site and they can do the shopping. Turn it into something fun by purchasing it and sending them a card with the the gift certificate number in it. We can also do that work for you.
Send a Online Gift Certificate today to your friends and family! Enjoy there reaction and fun as they shop for anything in our store. We can also mail them a card notifying them of your purchase at no extra charge. Just make the request and what you want to say in the card and we will do the rest.
 
Product: One gift certificate in any amount
Use:  Gift Certificates are good for anything in the store.
Tags: Online Gift Certificate, Online Gift Certificates, Printable Gift Certificate